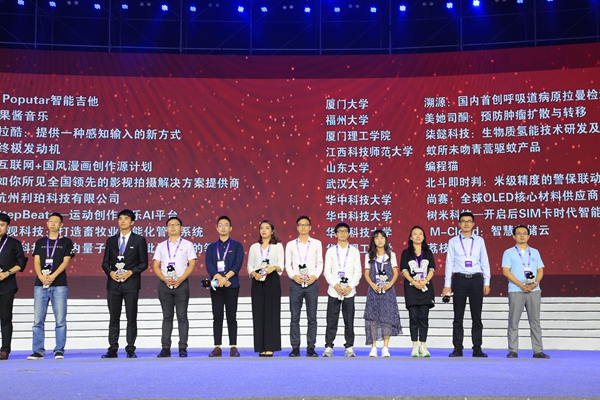 The national finals of the 3rd China College Students'"Internet+" Innovation and Entrepreneurship Competition was held on September 18. "Codemao", a team from SDU, rose to the top out of 370 thousand teams registered for the competition, and won the gold prize, ranking 7th in the finals. The advisor of the team, Zhang Sihua from the School of Computer Science and Technology, was appraised as an Excellent Innovation and Entrepreneurship Advisor. "Hainan Lanxiang Agricultural Science and Technology Development Co., Ltd." from Weihai Campus won the silver prize.
Vice Premier Liu Yandong met with heads of the student entrepreneurship teams in person, including "Codemao". She also visited an exhibition of the students' innovation and entrepreneurship achievements. Some universities and colleges were awarded as the second batch of demonstrated ones for deepening innovation and entrepreneurship through education reforms. Minister of Education Chen Baosheng and Vice Minister of Education Lin Huiqing presented awards to the representatives, and Hu Jinyan, Vice President of SDU, received the award on behalf of SDU.
The competition, which aims at cultivating talents through innovation and entrepreneurship, was sponsored by the Ministry of Education and other departments, and undertaken by Xidian University, It attracted nearly 1.5 million students from 2241 universities and colleges, covering 25 countries and regions, such as America, Canada, Britain, Japan and Australia etc. The hosts cooperated with more than 800 investors and entrepreneurs. Chinese President Xi Jinping wrote back to the participants, encouraging them to take on the responsibility for national development.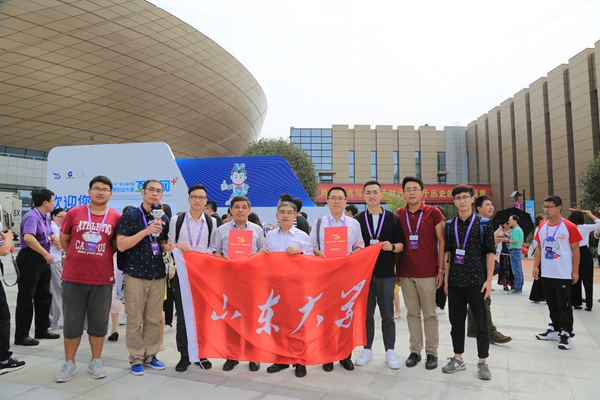 In recent years, SDU has continued deepening its reform of innovation and entrepreneurship education, and many excellent projects have emerged, including the "Yuejiang DOBOT Robotic Arm" and "Codemao". SDU is on the list of national demonstrative bases of innovation and entrepreneurship, and was awarded as one of 2017's national representative universities of innovation and entrepreneurship.
"Codemao" is an online education platform for children that provides programming courses with graphs. With excellent products and service, it has attracted more than 300 thousand domestic and overseas customers in 2 years. In cooperation with 1053 public schools and 2 overseas schools, the project has received three rounds of investment up to 140 million yuan, controlling 60% of the whole business. Li Tianchi, the head of the project, is an alumnus of the Software College of SDU who was included in the list "30 under 30" by Forbes China in 2017.
Hainan Lanxiang Liannong Science and Technology Development Co., Ltd is committed to the development of modern agriculture industry and a new type of agricultural service. Its main products include fruit tree seedlings and banana seedlings with other technological services of farming and planting.
Source: view.sdu.edu.cn
Translated by Xing Chenyang
Edited by Kyle Muntz, Lang Cuicui