From November 15 to 20, Shandong University Vice-President Han Shenghao led a SDU delegation to visit American colleges and universities, where they hosted four job fairs and met with heads of relevant institutions to open up channels for introducing overseas talents to China.
SDU sponsored overseas job fairs at the University of California, Los Angeles (UCLA), the University of Southern California (USC), the University of California, Berkeley (UCB), and Stanford University, where the delegates gave recruitment talks to promising scholars, postdoctoral researchers, and Ph.D. students studying in Los Angeles and San Francisco. Over 130 young talents from prestigious universities and research institutions in the United States attended the fairs and some have submitted their résumés.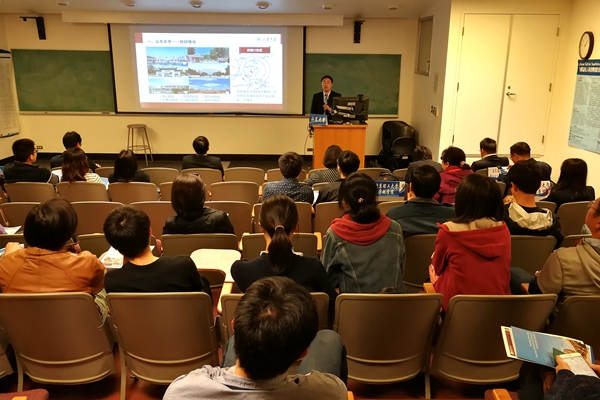 Qu Mingjun, as Director of Human Resources Office of SDU, briefed on the general situation of SDU, gave detailed information on the university's employment policy, job requirement, research conditions and living guarantee measures in SDU, and he warmly invited interested students to attend the "Shandong University Qilu Youth Forum" to be held in October next year. Many expressed a strong intention of coming to China for work and joining SDU. They would like to apply for support by the "Thousand Talents Program", the "Taishan Scholars", and the "Qilu Young Scholars" programs open to them by SDU.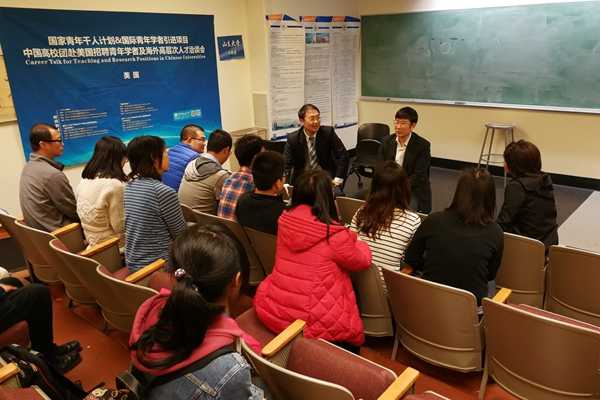 During their visit, Han and his team met with the Education official of the Chinese Consulate General in San Francisco and with SDU alumni groups and representatives from Log Angeles and San Francisco. They also visited the Hanhai Silicon Valley Life Science Park, as Shandong University has reached a preliminary agreement with the Hanhai Life Science Park and the Chinese-American Biopharmaceutical Society to establish SDU's Overseas Talents Work Station there, and according to a plan, to hold the 2018 SDU Overseas Talents Job Fair during the 2018 Bio-Pacific Conference and the 20th annual meeting of the Chinese-American Biopharmaceutical Society.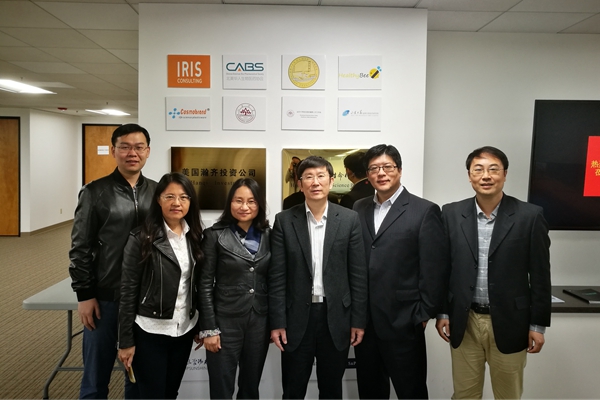 Hanhai Holdings Silicon Life Science Park, with its first-class public platform for technical service in the field of life and medicine in the United States, has become an important bridge for the development of biomedicine in both China and America. The Chinese-American Biopharmaceutical Society, with more than 3,000 members as expert professionals, scholars, and senior managers from the industrial fields of chemistry, bio-pharmaceuticals, medical apparatus and instruments, etc., is one of the most influential professional associations in the U.S. bio-pharmaceutical industry.
Source: view.sdu.edu.cn
Translated by Yin Qize
Edited by Wang Keyou, Lang Cuicui