Shandong University, one of the oldest and prestigious universities in China, has been working hard to help transform the province's cultural advantages into economic development.
The university's Institute for Cultural Industries has been engaging in the construction work of material libraries and public service platform themed "animation project of Qilu culture", which is designed to facilitate effective match-making between local cultural creative projects or cultural capitals and first-rate technical teams, production teams and marketing teams from home and abroad, so as to promote the on-stop solution for creative ideas, product-development and marketing.
Till date, the institute has completed the construction of 20 material libraries and generated nine animation plans.
Qilu refers to the kingdoms of the Qi and Lu, in what is now Shandong, before the founding of the Qin Dynasty (221-207 BC). It is also used sometimes to refer to Shandong province, one of the birthplaces of Chinese culture and civilization.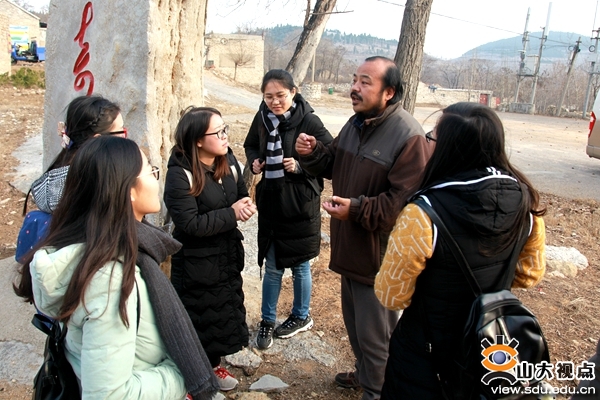 Team from Shandong University carries out folk custom research in rural areas of Shandong province. [Photo/sdu.edu.cn]
"Shandong is a province with abundant cultural resources and it aims to build itself into a province with strong cultural competitiveness. But its efforts at the transformation of creativity into industry has been insufficient," said Shao Minghua, director of School of History and Culture at Shandong University.
Shao introduced that she is also engaging in a cultural creative product research and development project, for which the initial work has been completed, including the cultural resource excavation and creative project transformation.
"We are now looking for cooperative enterprises to turn the present outline into a practical reality. I hope this project will become an incubator for cultural creative products," said Shao.
In addition to the very promising cultural and creative industry, Shandong University has also been finding ways to promote the development of rural tourism.
Wang Degang, director of tourism management department of Shandong University's School of Management, has led a team in dozens of villages giving lectures and tutoring villagers on the management and operation of rural tourism, in a bid to implement targeted poverty alleviation and make tourism a major source of economic growth in rural areas.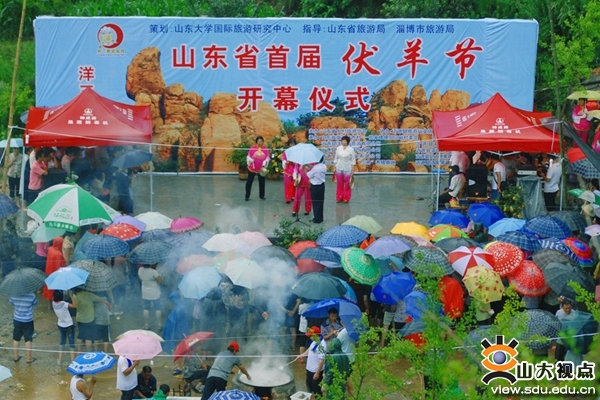 Research team from Shandong University finds ways to promote the development of characteristic rural tourism in villages in Shandong province. [Photo/sdu.edu.cn]
According to Wang, his team's work has been rewarded with gratifying results. "For example, villagers' lives have been greatly improved through developing rural tourism in a scientific and rational way in Haoyu village of Zibo. The per capita income of the village has risen to 38,000 yuan ($5772.18) in 2017 from less than 2,000 yuan in 1997."
Zheng Jiewen, professor from Advanced Institute of Confucian Studies of Shandong University, is leading his team in promoting the database sharing project of Chinese ancient documents around the globe.
"In order to implement the project, the first and foremost task is to make the exact information about Chinese ancient documents sprayed in different countries clear," said Zheng.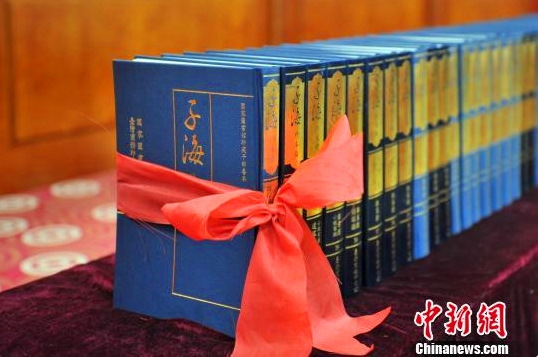 Some achievements of Shandong University's database sharing project of Chinese ancient documents around the globe. [Photo/Chinanews.com]
According to Zheng, the project, which debuted in April, will take at least 50 years to complete.
For now, Zheng's team is promoting cooperation with Japan's Seikado Bunko Art Museum on database sharing of Chinese ancient documents from Song (960-1279) and Yuan (1271-1368) dynasties.
Source: China Daily
Edited by: Xie Tingting