On March 30, Randy W. Schekman, the 2013 Nobel Laureate in Physiology or Medicine, member of the American National Academy of Sciences and professor at the University of California, Berkeley, paid a visit to Shandong University and gave a lecture in Cheeloo College of Medicine. A cooperation framework agreement had already been signed previously among Professor Schekman, SDU, the Tianqiao District government of Jinan and Haier Group to jointly establish the "Nobel Laureate Randy W. Schekman Innovation Workstation".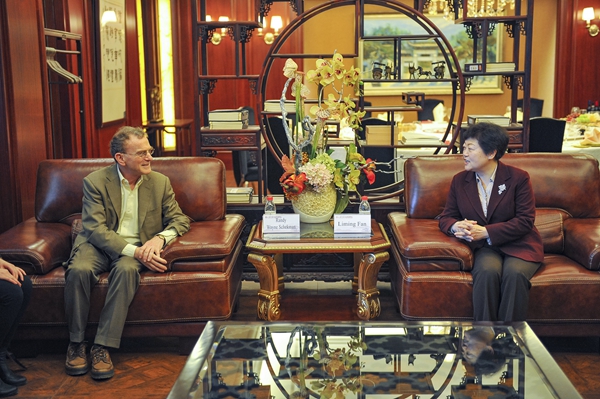 SDU President Fan Liming met with Prof. Schekman. Fan stated that SDU's medical science has a long tradition of internationalization, and Shandong Province is also rich in practice of conducting medical researches. She hoped the two sides can deepen mutual understanding and cooperation, which will be of great importance to building SDU into a world-class university with world-class disciplines and constructing the "Healthy Shandong".
Professor Schekman agreed by saying that given China's unique advantage in promoting the smooth cooperation among governments, businesses, universities and research institutes, he is pretty confident about the prospect of forging cooperative ties with SDU. In addition, views of issues like medical academic evaluation and government financial support were also exchanged between the two sides.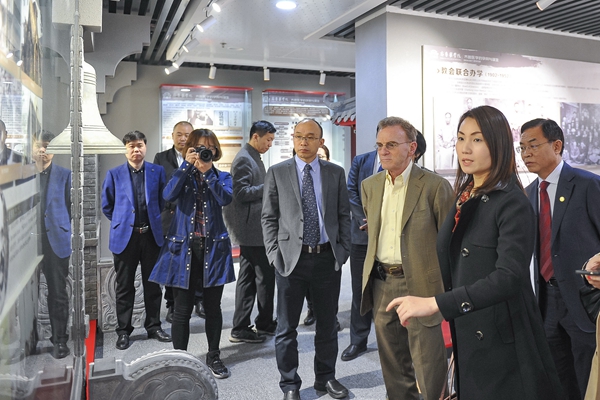 During his stay, Professor Schekman visited the centenary museum of Shandong University School of Medicine, the Baotuquan Campus of SDU, the National Research Center for Assisted Reproductive Technology and Reproductive Genetics and the Key Laboratory of Cardiovascular Remodeling and Function Research, where he learned about the latest development of relevant researches and subjects, and interacted with teachers and students.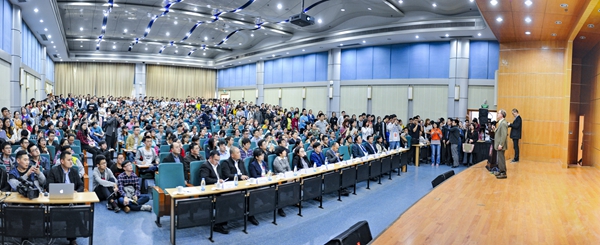 Professor Schekman also delivered an academic speech entitled "Packaging of Small RNAs into Exosomes Secreted by Cultured Human Cells" for teachers and students from the Cheeloo College of Medicine of SDU. Over 200 audiences from SDU's medical schools and affiliated hospitals attended the lecture and discussed enthusiastically during the Q&A session.
After the report, Professor Schekman met with representatives from SDU's medical subjects, Haier Group and Peking University New Century School-Shandong, reaching a consensus to establish the personnel exchange mechanism to accelerate the scientific research cooperation.
Source: view.sdu.edu.cn
Translated by: Zi Hanyue
Photo by: Yang Yunlei
Edited by: Zhang Xinyuan