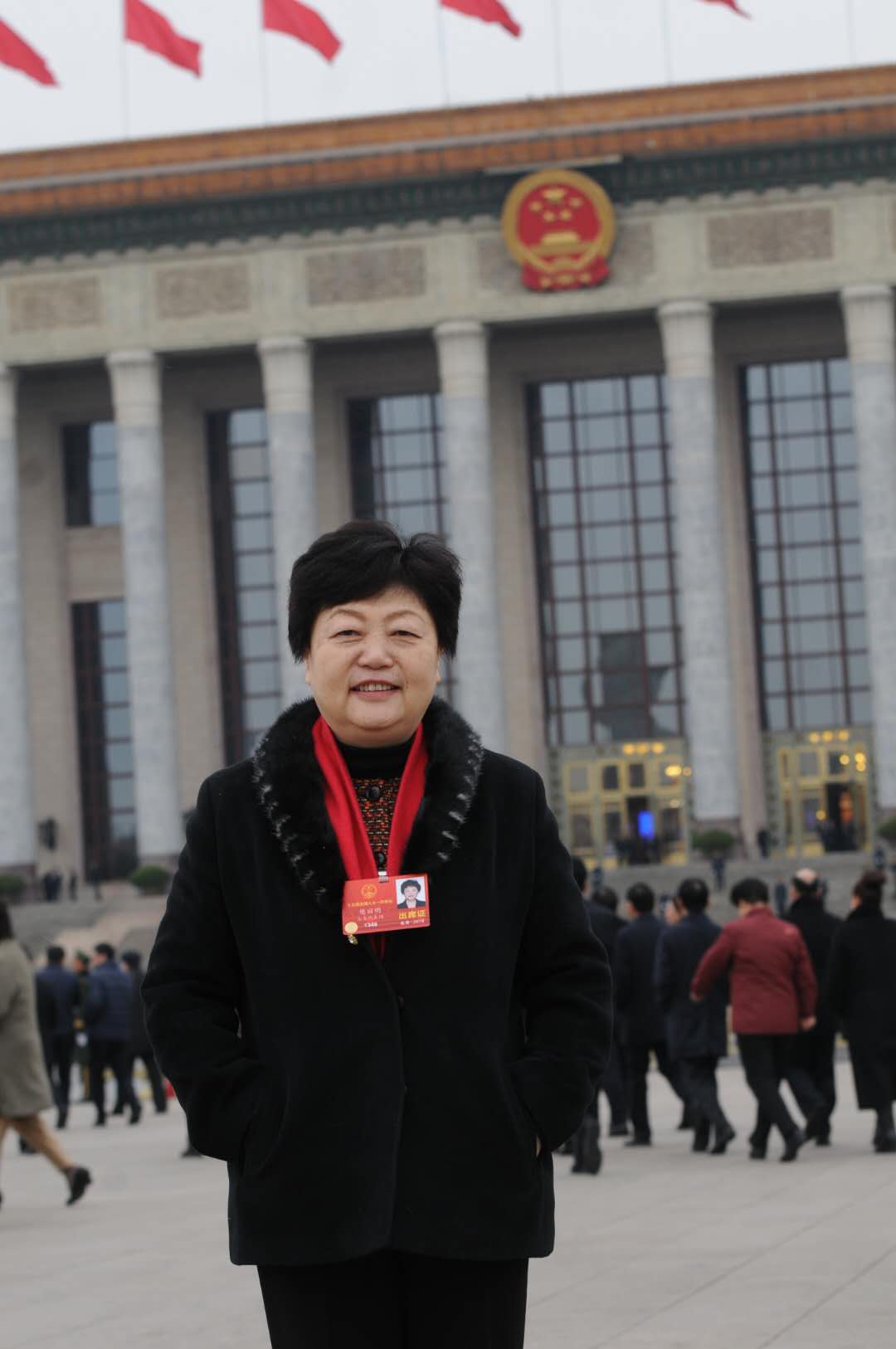 Fan Liming, a NPC deputy and the president of Shandong University, standing in front of the Great Hall of the People during the first session of the 13th NPC held in Beijing. [Photo courtesy of Fan Liming]
Training talent with innovative abilities requires the concerted efforts of all social sectors, said Fan Liming, President of Shandong University, in an interview with China.org.cn on Sunday during the first session of the 13th National People's Congress (NPC) held in Beijing.
This year's government work report delivered by Premier Li Keqiang at the opening meeting of the NPC session said that the government would "do more to implement the innovation-driven development strategy" and "move faster to make China a country of innovators".
Fan, also a deputy to the 13th NPC said that talent development was the key to effectively implementing the strategy and all sectors of society should take the responsibility for this endeavor.
She suggested that universities set up new majors and adjust existing ones to adapt to the changing economic situation, and increase discussion and interaction activities in classes to stimulate students' imagination and creativity.
Enterprises should provide more internship opportunities for students to put what they've learned into practice and figure out what skills they need to navigate their future careers, which will be greatly influenced by technological progress, Fan said.
The president also called for legislation on internships to require enterprises to fulfill their duties and grant subsidies for their contribution to talent development.
Ten major industries were predicted to face a shortage of talent in a guiding document on talent development for manufacturing jointly released by China's ministries of education, human resources and social security as well as industry and information technology in February.
On the top of the list was the sector of new-generation information technologies, which was forecast to face a shortfall of 9.5 million by 2025.
Source: china.org.cn
Written By: Zhang Liying
Edited by: Shi Yajie