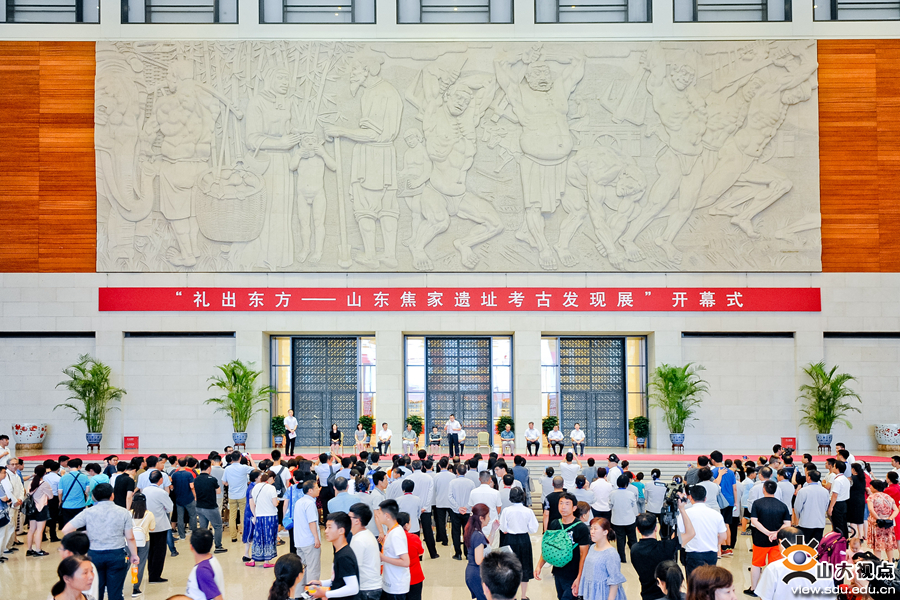 The exhibition of archaeological discovery from Jiaojia relics in Shandong province, jointly held by the National Museum of China, Shandong University, Shandong Province Bureau of Cultural Relics and Jinan Municipal Government, was unveiled at the National Museum of China on July 10.
Discovery of the Jiaojia relics was listed in the 2017 Top 10 archaeological discoveries in China. In order to comprehensively display the significant discoveries of the Zhangqiu Jiaojia relics, over 230 most representative discoveries including jades, potteries, and bones have been selected to be shown. This is the first time that these national treasures have ever been exposed to the public in such an all-sided and systematic cast. The exhibition hall is located in the North Hall 19 in the National Museum of China, and the exhibition time is from July 10 to September 9.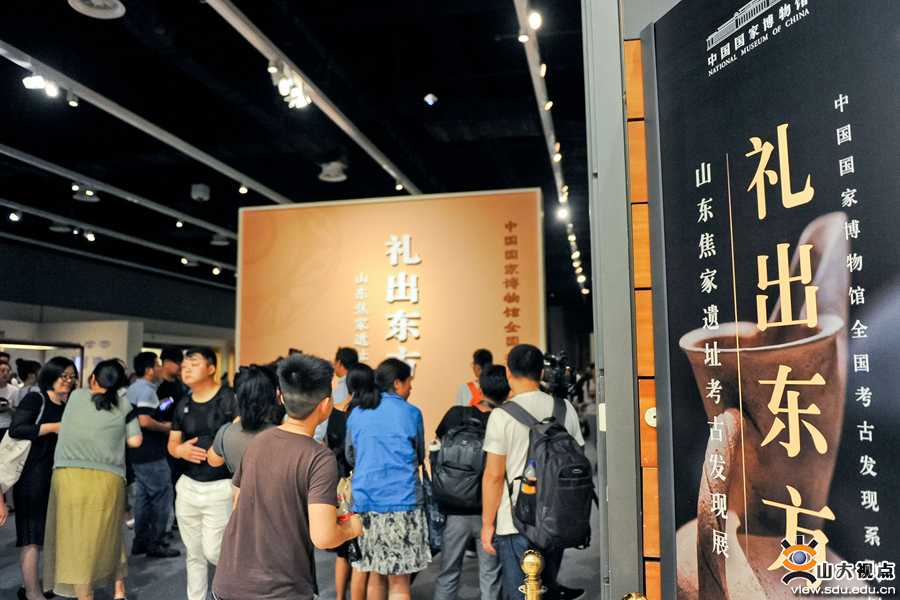 Liu Yuzhu, Director General of the State Administration of Cultural Heritage, Wang Chunfa, Curator of the National Museum of China, and Fan Liming, President of Shandong University attended the opening ceremony.
On the opening ceremony, Wang highly remarked the impressive exhibition, and hoped that cooperation would be launched among related institutions.
Fan thanked the National Museum for their support and reviewed the development of the archaeology major of Shandong University, during which she encouraged the teachers and students to keep moving, so as to initiate a new era for the archaeology major of SDU.
In the display, a picture wall of Jiaojia relics has been exclusively set out, which comprehensively records the archaeological team's work, daily life, and the complete procedure of their excavation.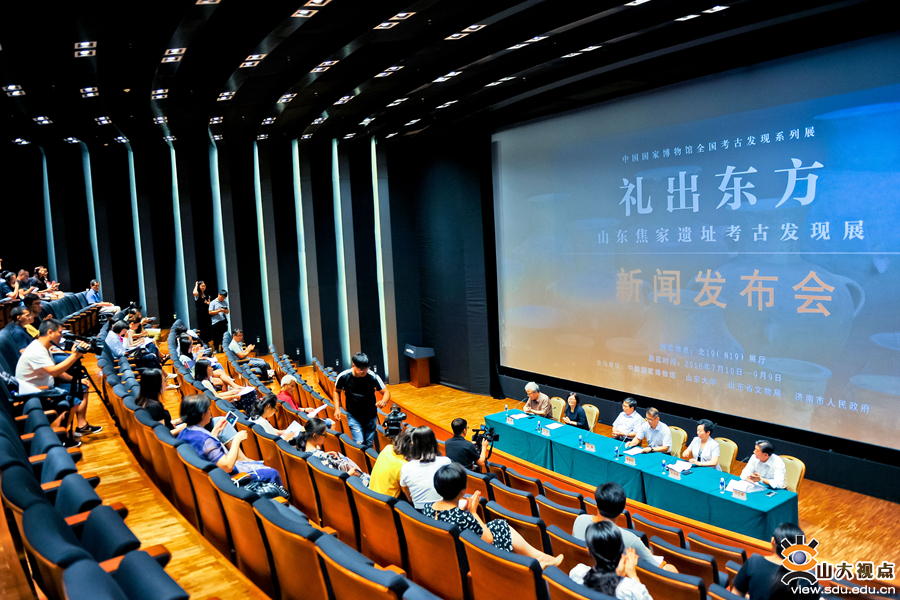 A press conference was held before the opening ceremony, on which introductions of relevant situation of this exhibition and the archaeological work were made by Zhou Chengjun, Vice Curator of the National Museum of China, Fang Hui, Dean of School of History and Culture, SDU, Professor Wang Fen, leader of the SDU archeological team, exhibition planner Wang Yueqian, and Wang Yujie, Deputy District Head of Zhangqiu district of Jinan city.
| | |
| --- | --- |
| | |
Dated 5,000 years ago, the Jiaojia relics has located the earliest town site in the Haidai cultural zone, a region that extends from the Bohai Sea to the Taishan Mountains. It is one of the most important archeological discoveries in this region for the past 30 years. Besides ancient walls and trenches, the ruins of 116 houses, 215 graves including 20 large graves and nearly 1,000 pits of ashes, are also discovered together with a great deal of artifacts of jade, white pottery, colorful pottery and painted pottery. This indicates that Jiaojia had been a large settlement site during the earlier phase of civilization, a location of profound cultural history in the Jishui Basin of Northern Shandong. More extensive excavations and multi-discipline research on Jiaojia settlement will be of great significance and value to a deeper understanding of the origin and formation of civilization in eastern China.
Source: view.sdu.edu.cn
Translated by: Yin Qize
Edited by: Xie Tingting, Wang Jingnan