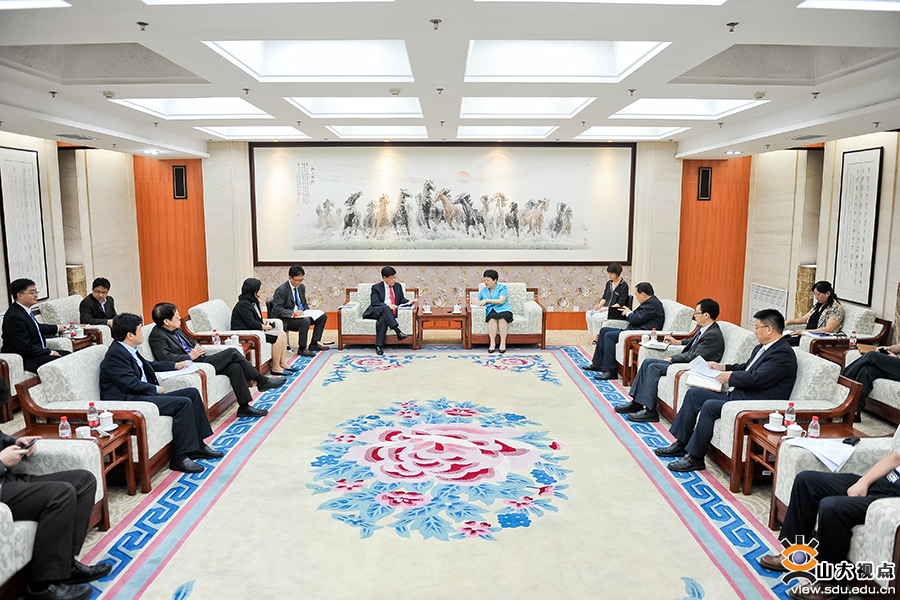 From July 12 to 14, Professor Lam Khin Yong, Vice President of Nanyang Technological University, Singapore, led a delegation to visit SDU and was conferred SDU Honorary Professorship. SDU President Fan Liming met with Prof. Lam and awarded the letter of appointment to him. SDU Vice Presidents, Han Shenghao and Cheng Lin, also attended the meeting.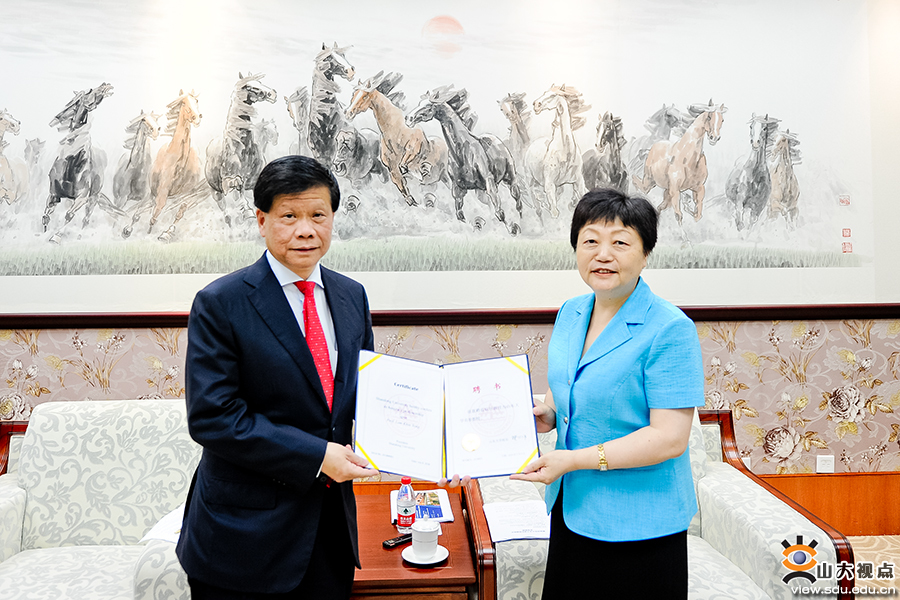 During the meeting, Fan stated that SDU has always attached great importance to its cooperation with NTU. She is very glad to witness the progress made by bilateral sides in talents co-training, faculty exchanges, scientific research cooperation, etc., and hopes to strengthen the cooperation in integrating artificial intelligence with the big data on medical and elderly care services, intelligent services, smart cities and so on.
Prof. Lam reviewed the innovation path NTU pursues and expressed his hope in seizing opportunities and pushing forward AI industry-university-research cooperation projects to forge closer cooperation ties based on the solid foundation.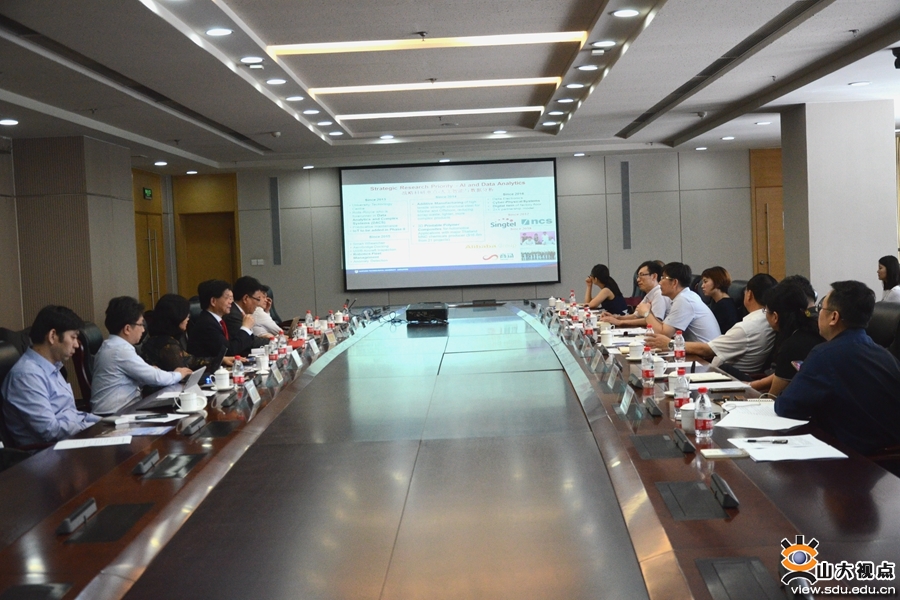 At the work conference chaired by Han, the two sides discussed the details such as cooperative foundation of AI, feasibility on establishment of joint research and management personnel training.
The two sides held the Seminar on NTU-SDU AI Innovation Research as part of the visit, which was attended by Prof. Lam, Prof. Cyril Leung from the University of British Columbia, Assistant Prof. Yu Han from Nanyang Technological University, Prof. Chen Yiqiang from the Institute of Computing Technology of Chinese Academy of Sciences, and Prof. Zhao Hong from Tsinghua University, respectively gave reports on Mass Intelligence AI, Behavior AI, Data AI, and Blending AI. More than 50 scholars from NTU, Chinese Academy of Sciences, Tsinghua University, Central University of Finance and Economics and SDU, attended the seminar.
In June, 2005, SDU and NTU signed a series of cooperation agreements including the plan to co-found a Confucius Institute, and signed the agreement to exchange students in the next year. The two universities have forged strong cooperation ties in fields like AI, the fruitful results of which are widely acknowledged worldwide.

Source: view.sdu.edu.cn
Translated by: Sun Yangyang
Edited by: Che Huiqing, Zhang Xinyuan