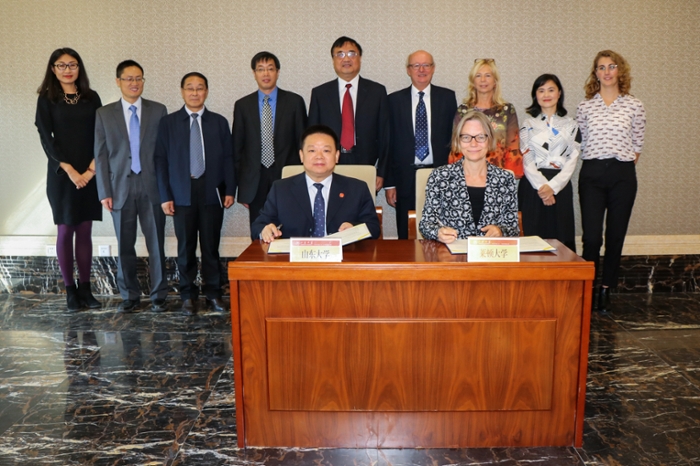 On October 10, Hester Bijl, Vice Rector of Leiden University, led a delegation to visit SDU. Cao Shengyuan, the Chief Accountant of SDU met with the delegation, renewed the Memorandum of Understanding with Hester Bijl, and conferred the SDU Guest Professorship to Thijs van Kolfschoten, Leiden emeritus professor of Archaeology.
During the meeting, the two sides reviewed fruitful results of cooperation in areas like the construction of Confucius Institute, archaeology, Chinese language teaching, law, medical science, and life sciences since the signature of MOU by the two universities in 2004, and explored potential cooperation in joint summer schoolprogram, bilateral seminars, online courses, etc..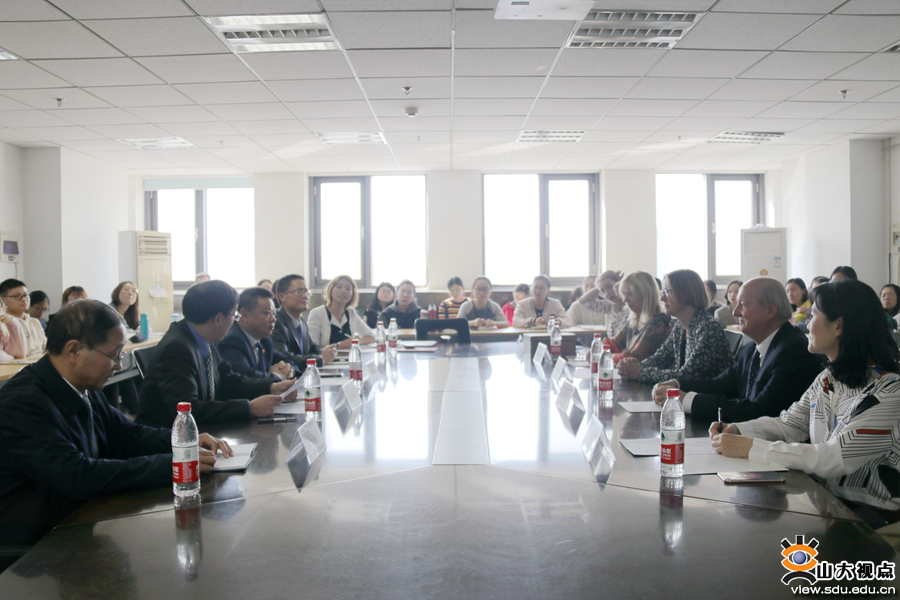 After the meeting, the appointment ceremony was held at the School of History and Culture. At the ceremony, Cao extended warm welcome to Professor Thijs van Kolfschoten in his speech, and expressed his hope that with the support of Professor Thijs van Kolfschoten, the two sides could witness further collaboration in the archaeology field. Professor Thijs van Kolfschoten also expressed that he would make efforts to strenghen the cooperation with SDU archaeology research team, to teach courses and to offer guidance to students. More than fifty teachers and students from the School of History and Culture attended the ceremony.
Duiring the visit, Professor Thijs van Kolfschoten gave a lecture on archaeology to the faculty and students from the school. The delegation also met with students from Leiden University who are studying Chinese at SDU, and visited the Center for Research and Experience of Traditional Chinese Culture of SDU, Shandong University Museum andJoint International Research Laboratory for Environmental and Social Archaeology.
Ingrid d'Hooghe, Region Coordinator China from Leiden University, Yinzhi Zhang, vice-director of Confucius Institute of Leiden University, and the representative from the office of strategy coordination and promoting also visited SDU.
Source: view.sdu.edu.cn
Translated by: Sun Yangyang
Photo by: Sun Qiuchen, Li bing
Edited by: Xie Tingting, Zhang Xinyuan
Related reading:
https://www.universiteitleiden.nl/en/news/2018/10/report-on-china-visit