Samuel Ting, the world's celebrated physicist and Physics Nobel Prize winner of 1976, revisited Shandong University (SDU) from September 27 to 29. Professor Ting was met by Guo Xinli, Chairman of the SDU Council, and Fan Liming, SDU President, as well as Vice President Li Shucai and Cheng Lin, who attended the subsequent activities.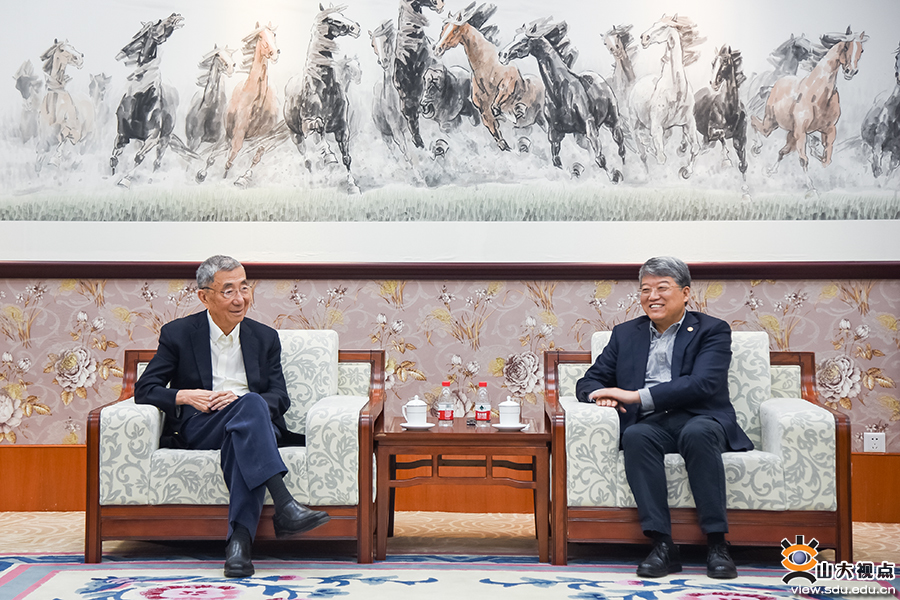 Guo Xinli met with Prof. Ting on September 27. During the meeting, Guo updated Ting on the latest developments of SDU, and expressed his wish that Prof. Ting could continue to give his care and support for the growth of SDU and help to bring wider cooperation to SDU in discipline construction and research, in the natural sciences and applied sciences, and in building talent teams for faculty and research work. Prof. Ting introduced the advancement of the Alpha Magnetic Spectrometer (AMS) project in which SDU scientists participated, and gave his approval and appreciation to SDU's vital contribution to the project. He also hoped that in addition to the existing cooperation in AMS's thermal system, analysis of the system's data processing and other physical research could be launched in collaboration, which would further provide important basis for human being to understand the universe and explore the origination of the universe.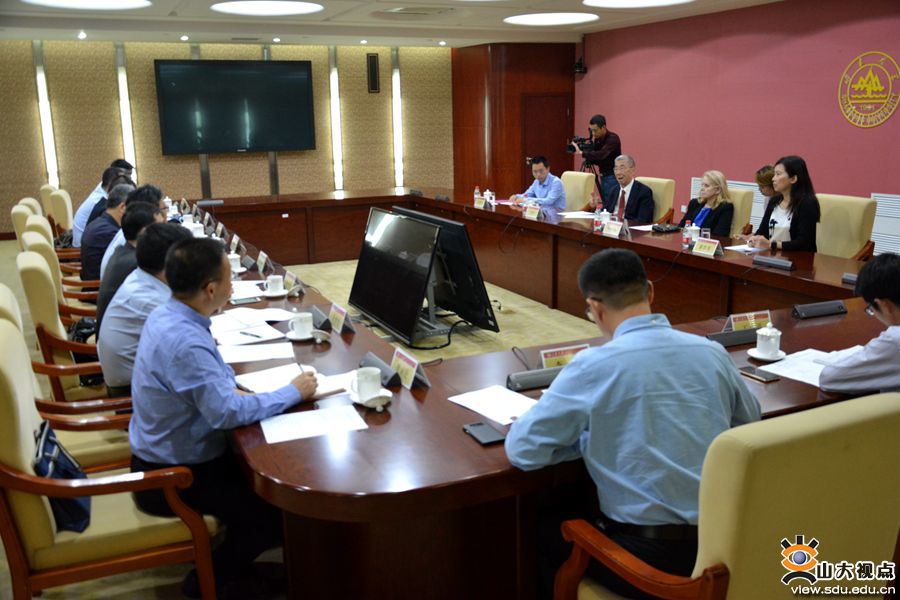 On September 28, Prof. Ting had a meeting with interested faculties of SDU. They first reviewed the cooperative achievements of SDU after its participation in the AMS project and then held a thorough discussion of founding SDU's Advanced Research Institute that is being planned. Besides, they exchanged views in future research orientation, faculty team construction and students cultivation, and a preliminary consensus was reached between the two sides.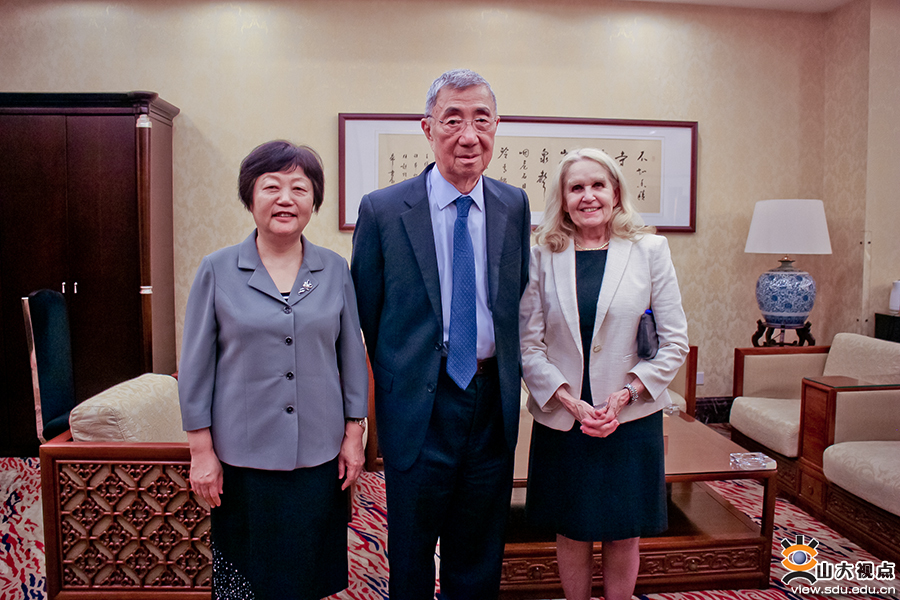 President Fan Liming met with Prof. Ting on September 29. President Fan said that SDU highly valued the thermal science team's participation in the AMS project and the university would give strong support to the Advanced Research Institute to be founded. She hoped that in the future it would attract a group of top scientists in experimental physics and cooperation would be conducted with other teams from Massachusetts Institute of Technology (MIT) and European Organization for Nuclear Research (CERN), to do high-level research in fundamental science.
Prof. Ting said, SDU is engaged in a long-term task for monitoring and recording the operation of AMS project's thermal control system, and the long-term data it has been collecting is unique and vitally important to the exploration of the universe. By joint efforts with SDU in the future, Prof. Ting said, AMS expects to undertake more frontier scientific research and try to obtain pioneering results.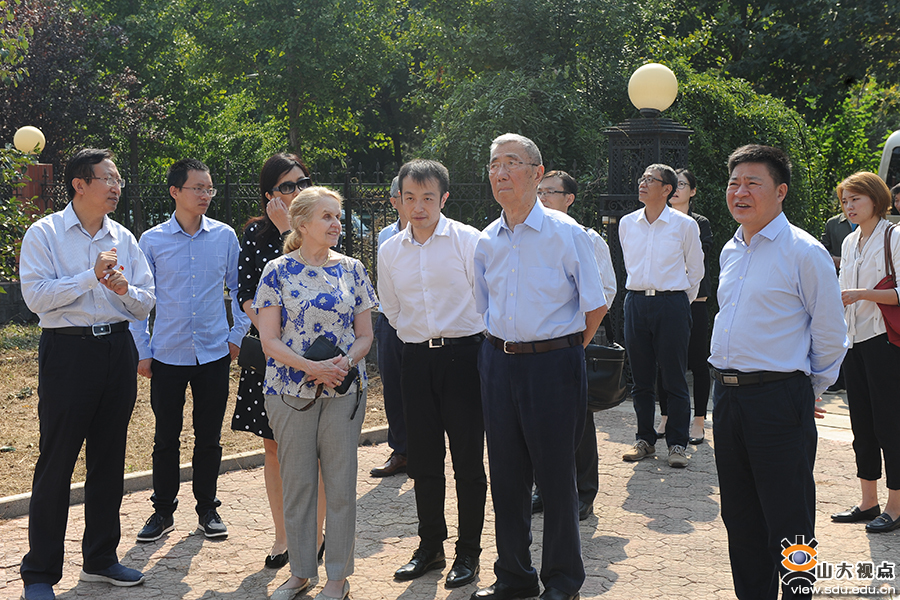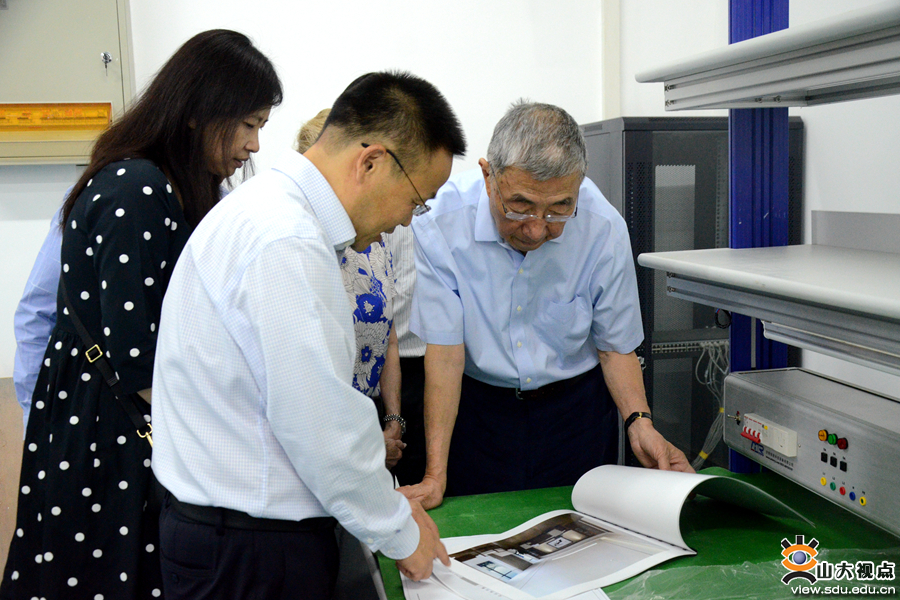 During his visit, Prof. Ting inspected the SDU's Xinglongshan Campus and Qianfoshan Campus in Jinan.
Translated by: Xiang Rui
Edited by: Wang Keyou, Wang Jingnan