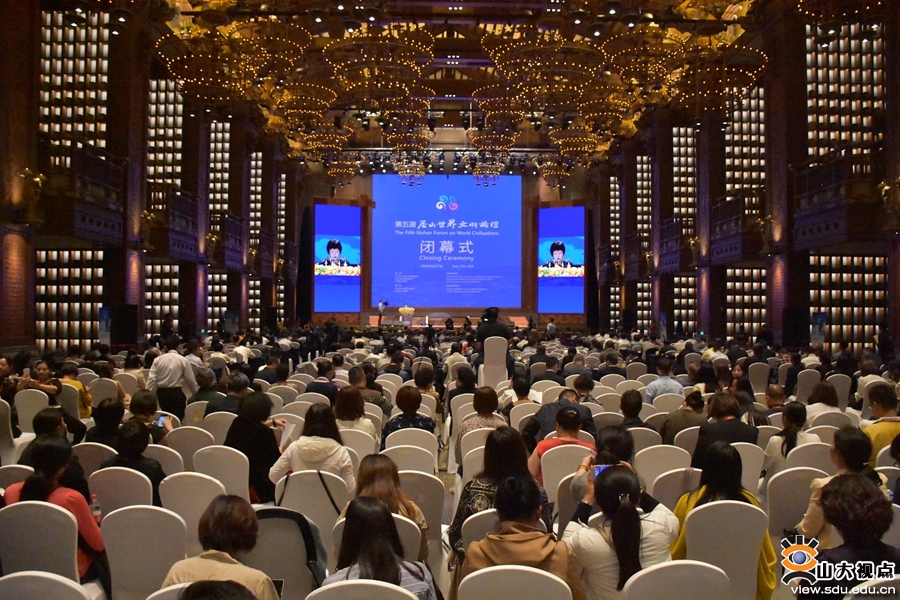 The Fifth Nishan Forum on World Civilizations was held in Qufu, Shandong, from September 26 to September 28, when as many as 240 experts and scholars from more than 30 countries and regions, including China, the United States, Chile, Pakistan, etc., gathered in Confucius' hometown to discuss and explore possibilities for the world to resolve conflicts and promote harmony.
Nishan Forum on World Civillizations, or Nishan Forum for short, was initiated by Mr. Xu Jialu, Vice-Chairman of the Standing Committee of the Ninth and Tenth National People's Congress, and it is named after Nishan—the birthplace of Confucius, a great thinker and educator in ancient China. With its theme on dialogue among different civilizations, it aims to push forward cultural exchanges between China and other countries and to promote the construction of a more harmonious world by launching international and open-minded talks and speeches, via both scholarly conference and folk exchanges. The forum is held every two years at its permanent venue—Nishan Shengyuan College.
It is the first world civilization forum that aims to promote dialogue among different civilizations and its venue permanently located at Qufu--the cradle of Chinese Confucianism, and the Nishan Forum is also the first world-class forum hosted by Chinese nationalities and having extensive influence both at home and abroad since it was first held in 2010.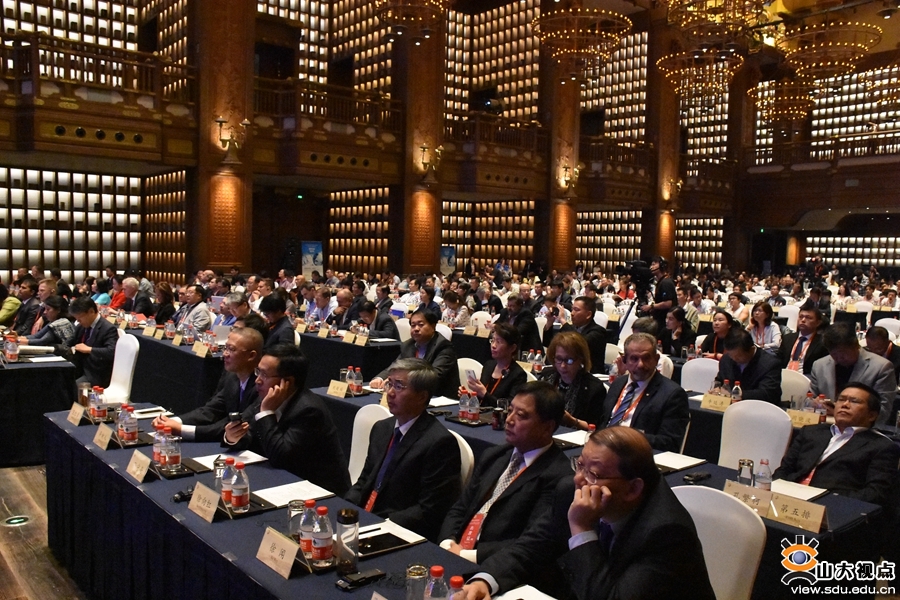 The Fifth Nishan Forum is jointly sponsored by China's Ministry of Culture and Tourism, the Ministry of Education and the People's Government of Shandong Province. Its theme slogan reads: "Integrated Progress, Shared Future: Integration of Civilizations toward a Community with a Shared Future for Mankind", and the theme consists of three sub-topics: exploration on developing the "Belt and Road" initiative and the community with shared future for mankind; responsibility and bearing burdens; preservation of cultural heritage and a community with shared future for mankind. Besides the closing ceremony, three high-end dialogues, four keynote speeches, two special forums and twenty-four panel dialogues have been conducted throughout the forum period.
Compared with previous forums, this year's forum is highlighted by five of its merits: first, it boasts the largest scale and attendance, as its opening ceremony was held in unison with the 2018 China Qufu International Confucius Cultural Festival; second, it lays stress on the theme design of harmony between different civilizations and building a community of mankind with shared future; third, it gives prominence to the "Belt and Road" initiative by creating a meeting of dialogues by mayors of coastal cities; forth, it sets a sub-forum—a Forum on World Women, which probes into topics on empowerment of women and global development; fifth, it attracts many young scholars to air their views and suggestions on establishing a community with shared future for mankind.
As a conference board member of Nishan Forum, Shandong University, since the first assembly of Nishan Forum, has been in charge of deliberating and selecting topics of discussion, inviting speaking scholars , setting agenda, reviewing papers, as well as all kinds of translation and interpreting work. Shandong University is all the time ready to give support to and ensure success of the Nishan Forum, academically and logistically.
Source: view.sdu.edu.cn
Translated by: Zhang Kaige
Edited by: Wang Keyou, Zhang Xinyuan