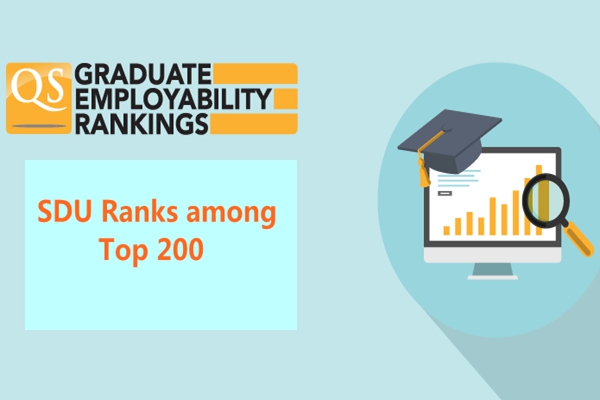 On November 26, the international rating agency QS published the first issue of itsGraduate Employability Rankings. Shandong University ranked 175th among universities worldwide and ranked 8th among universities in Chinese mainland.
The QSGraduate Employability Rankingsis an initiative intended to design a new approach for evaluating graduates' employability and competitiveness. QS undertook extensive and comprehensive research with the help of leading experts and employers worldwide, and five key criteria were selected to assess how universities are supporting students preparing for the workplace. The five categories are: employer reputation (30%); partnerships with employers (25%); alumni outcomes (20%); employers' presence on campus (15%); and graduate employment rate (10%). 8 Chinese universities appeared in the top 200 of the first edition, and SDU ranked 175th.
According to QS, this research methodology aims to provide a picture of graduate employability that goes beyond employment rates. The idea is to give a more in-depth indication of how universities successfully develop an extra-efficient system which can help all graduates find a satisfying job in the global job market, and strengthen the cooperation with alumni and companies to improve the quality of employment outcomes achieved by graduates.
In recent years, SDU has achieved remarkable improvement in educational qualities, competitiveness, the capacity of social service as well as its international clout,with its efforts in enhancing the quality of talent cultivation, strengthening students' career counseling, and expanding the cooperation with companies and alumni.
Translated by: Sun Yuanyuan
Edited by: Xie Tingting
Source: view.sdu.edu.cn